Our Sponsors – Catch the Vision
Help others catch the vision and share this page.
Many thanks to  organizations and every sponsor for "catching the vision" and supporting Great Football Sunday 2014.
Media Sponsor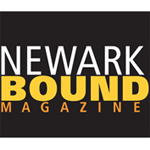 NewarkBound Magazine
Victor Nichols, Publisher
The Campaign
Impact Consulting is launching an integrated public awareness campaign to bring attention to the changing face of homelessness in our area and move our neighbors to action.
Media: Public service announcements on radio, television, and online will tell the stories that otherwise go unreported in America's #1 media market. Watch the Great Football Sunday channel 
Engagement:  We will use social networks and crowdfunding to recruit volunteers and raise money.  Football fans in the metro area have an easy way to help neighbors who are homeless, hungry or without hope as they celebrate America's iconic game. 
Contributions:  Proceeds fromthe RocketHub crowdfunding and sponsorships will directly benefit established organizations with proven, successful track records in providing homes, health and hope in our region.  Our goal is to raise funds to further the good work of these organizations:
Small Business Bonus:  This cause marketing initiative creates contracting opportunities for small, minority and women-owned businesses to develop and implement the campaign.  The GFS Team.
We are grateful to all of our contributors and supporters.  This campaign is designed to demonstrate the power of the public and the stragic use of social media for good — Thank you RocketHub.  Help us make a measurable and tangible difference.
Dubbed the "Great Football Sunday," the effort will culminate on Super Bowl Sunday 2014 with an unprecedented event. Homeless families, veterans and community supporters will be hosted to a day of entertainment. Most homeless shelters don't have televisions, so one of the day's highlights will be a viewing party like no other as guests will enjoy America's iconic game on the big screen.